Jesus is The Way, The Truth, and The Life!
​"The Lord is my strength and my shield; my heart trusted in him, and I am helped: therefore my heart greatly rejoices;  and with my song I will praise him."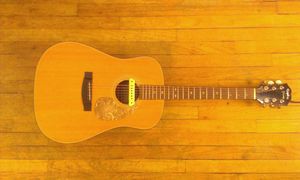 Published Songs
0:00/4:58

0:00/5:06

0:00/4:08

0:00/3:38

0:00/3:34
My Music Update - This Website
A personal word from Doug:
Dear Friend, 
I sincerely hope this open letter finds you well!
The short story is, I have designed and upgraded my website, complete with a new email address. I can now offer visitors a more engaging experience, as time moves on. 
One important part of this transition is creating a new contacts list for my outgoing "Notes & Newsletter."  This will insure only those of you with a desire to receive this info—will—by choice.
If you have received former updates from me, please signup here again to continue receiving them. I know and understand it isn't for everyone. The Lord knows that I don't like my mailbox filling up with unwanted email either, so don't feel bad if you pass on the signup option. I won't hold it against you… for more than two or three years. 
If you do sign up, make sure you save my new email address in your contacts list, so it won't get lost in your spam folder. It happened to several people during previous campaigns! 
My new email address is: songcrafter@dougclare.com  
Thank you for any type of support you may have given to my music ministry. With all of the urgent things there are to pray for, if you have offered up a prayer for this cause, I'm very grateful! I encourage and want your feedback. I pay close attention to suggestions and opinions that may offer improvement possibilities for this ministry. 
The times are turbulent, my friend. The nations are in much turmoil, in need of an awakening, and a revival in Christ Jesus. Please pray for it! May the Lord give you His peace and strength to endure until His return.
I accept private prayer requests and I do lift them up to the Lord during my personal prayer time. Feel free to also post them on this site, if so inclined to. If you have an interest in joining the prayer-team, let me know. 
Shalom, 
Doug 
Do you want to receive the latest info about Doug Clare's music ministry? DEE'S NOTES & NEWSLETTERS!